Estremadura places a high quality fleet at its clients' disposal, focusing on three aspects in its choice of vehicles: safety, comfort and low environmental impact.
All our vehicles are therefore equipped with ABS, auxiliary delay systems and Electronic Stability Control (ESC). To ensure our passengers enjoy a pleasant journey, our fleet comprises vehicles with reclining seats, seatbelts, audio/video systems, automatic air conditioning and WC.
As a result of Estremadura's considerable investment in its fleet, all our vehicles meet the Euro III antipollution standards at the very least, and many already exceed Euro IV and Euro V standards. This investment, together with a strict programme of periodic maintenance allows us to achieve levels of excellence in both passive and active safety, while simultaneously minimising our ecological footprint.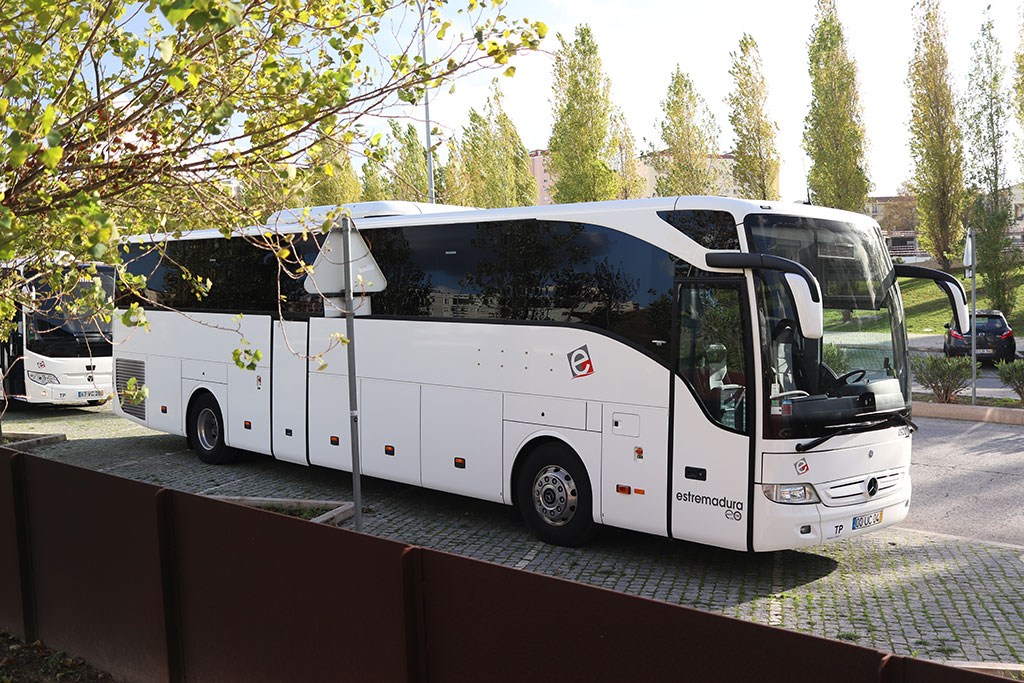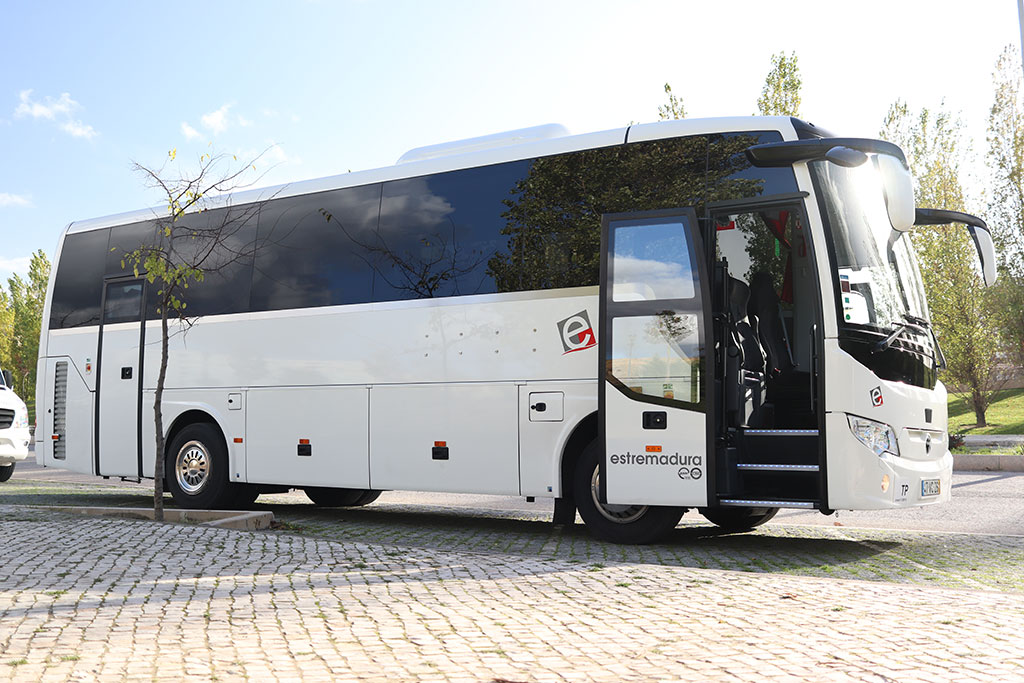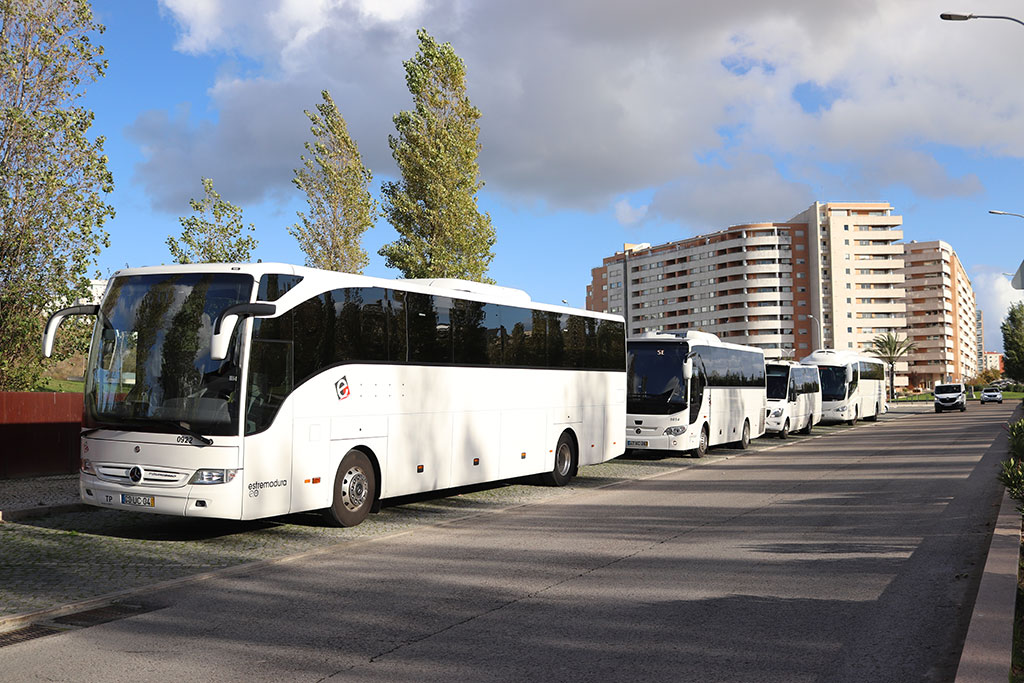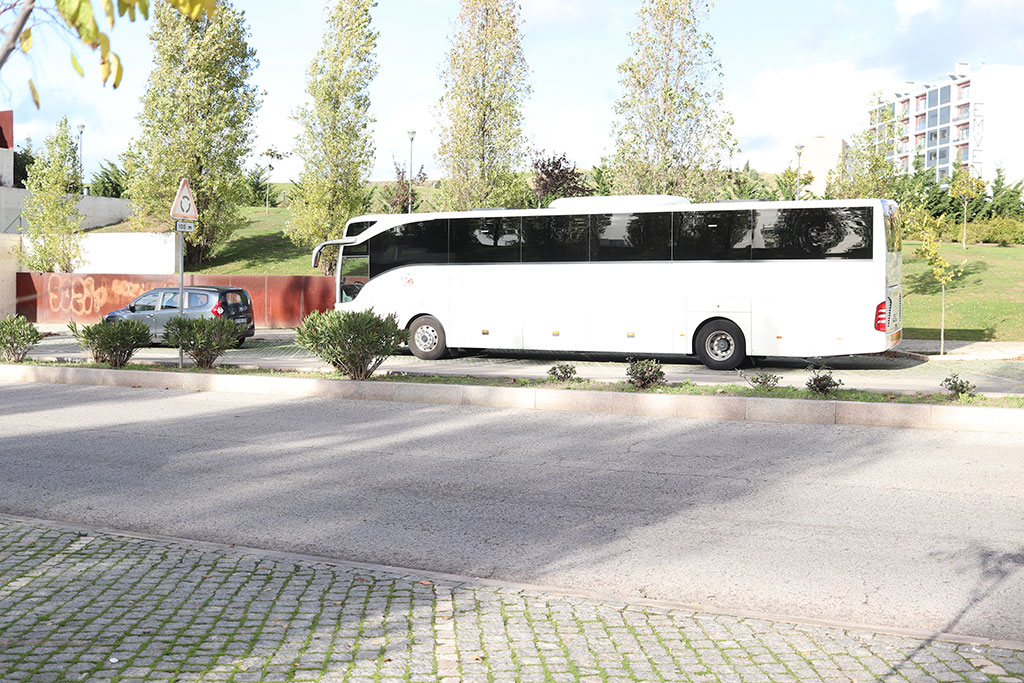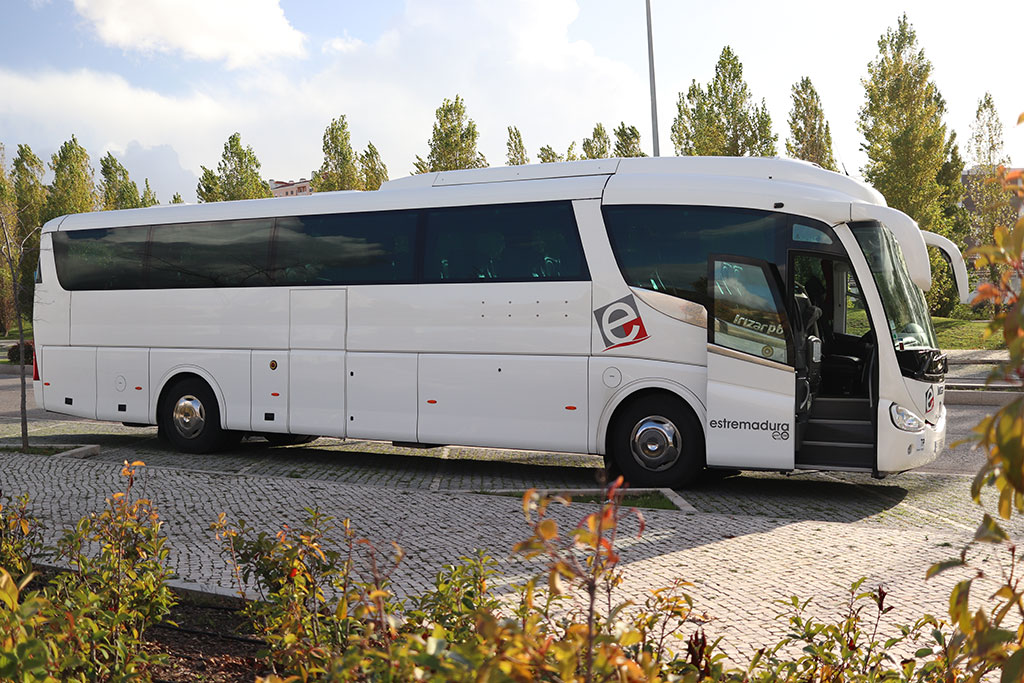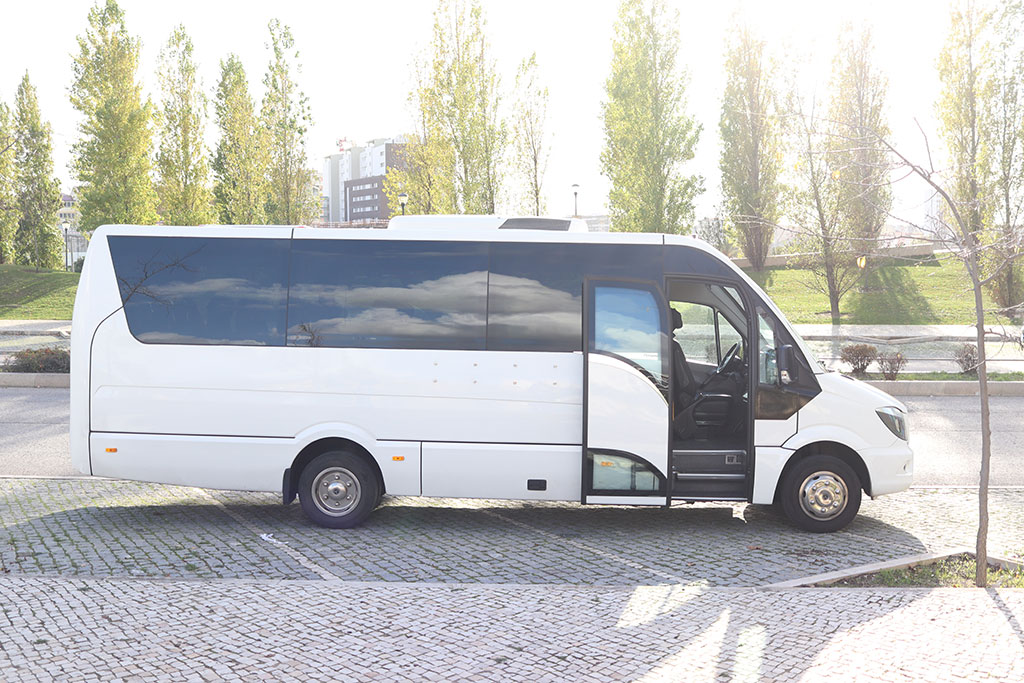 Vehicle adapted to carry persons with reduced mobility
Characteristics: lifting platform, 55 seats. When adapted, it can transport up to 6 wheelchairs, in a total of 36 seats.